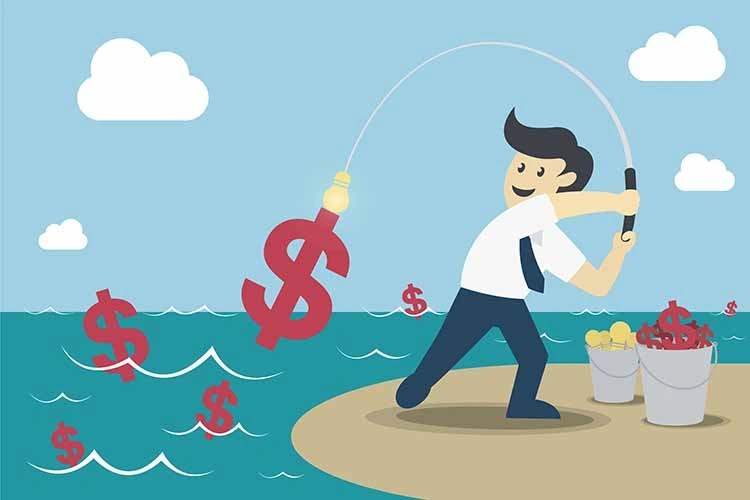 How To Make Quick Money In Houston, TX
Do you need to learn how to make quick money in Houston TX to pay bills, afford car repairs, or other urgent expenses? Do you want simple ways to increase your income in your free time? Then this guide is for you!
We put together some of the ways how to make quick money in Houston TX. We even included how to get money in less than a single day by qualifying for payday loans near me.
10 Simple Ways To Get Money Quickly In Houston, TX
1. Sell Your Old Books And Games On Amazon
You can raise a good amount of cash by selling video games you've already played, or books that you read (or maybe never read at all and may never read). There's a big market for gently used books and games.
Just make sure that you tell people about any defects, so you don't get any complaints that could affect your seller profile.
2. Sell Gadgets On Craigslist Or eBay
You can also sell your old electronic devices like phones, laptops, or other gadgets that you don't use anymore. Depending on the models you have, and the condition that they're in, you could raise a few hundreds of dollars or more.
3. Get Projects On TaskRabbit
TaskRabbit is like the Uber of household chores. You can find job listings for home repairs, assembling furniture, yard work, organizing closets, helping with packing or moving, and more.
If you're the master of cleaning or good with DIY home projects, this site is a goldmine of opportunities to quickly make money.
4. Sell Your Crafts On Etsy
If you're really good with arts and crafts – you knit, sew, crochet, draw, or make other hand-crafted items — then try selling your products on Etsy. You may already have samples of your work lying around in your work area!
The key point to be successful on Etsy is to take good pictures of your work. Look at the profiles of other artists on the site to give you an idea of the hot-selling items and how they present them.
5. Take A Tutoring Job
If you've always been an A student, then this gig is perfect for you. Tutors get paid by the hour, and if you build a solid client base this can be a steady source of income for months. There are also plenty of online tutoring gigs, which will let you reach students from all around the world.
6. Become A Driver
If you know how to drive, you can earn good money (and tips!) by becoming a driver. You can join a company like Uber, the local cab companies, or see if there are any delivery jobs or personal chauffeur jobs that you can take on.
The great thing about a driving gig is that you can choose shifts that work with your current schedule. Keep in mind that companies may ask you to provide references and it may take a while to get approval to work, so we suggest you apply early on – especially if you want to take advantage of peak seasons like the holidays.
7. Take On Housekeeping Jobs
Some people are really good at cleaning, and even kind of enjoy it. If this applies to you, then a housekeeping job may be right up your alley. There are also other jobs for personal cooks, babysitters, or pet sitters.
8. Upcycle Old Furniture And Clothes
You can also get cash from selling old furniture and clothes, but one way to earn even more from this gig is to "fix" the items so they look more trendy or artsy.
A worn-down cabinet may only need a fresh coat of paint and new fixtures, and you'll be able to sell it at twice the price. The fabric from an old dress that's gone out of style can be made into bags or other accessories.
9. Wash Or Detail Cars
The best thing about this job is that you don't even need a permanent shop. Just put flyers in mailboxes or distribute them at the local community center. To attract customers, you can even do home service, so it's more convenient for them than going to a big car wash.
10. Qualify For Payday Loans Near Me
While getting an extra job or selling items can generate cash, it may take days or even weeks to see money coming your way. What do you do when you need to raise emergency money in just one or two days?
One option is to find quick cash payday loans near me. You can borrow up to $1,200 in the state of Texas through payday loans, even if you don't have a high credit score.
When you work with Texas Car Title and Payday Loan Services, Inc., you will just need to present your most recent pay stub, a blank check from an active checking account in your name, and a government-issued ID.
Where Can I Find Payday Loans Near Me?
Texas Car Title and Payday Loan Services, Inc. offers one of the fastest and most convenient processes to qualify for a payday loan. We have convenient locations across the state, including Houston, TX for payday loans, and you can even begin the process online.
To get started, you can just fill out the online inquiry payday loan form. A loan representative will call you shortly after to explain the requirements, give you further instructions, and answer any questions you may have. You can also call 1-800-514-2274.
Raise Cash In A Flash
Learning how to make money quickly in Houston TX can be an essential skill when dealing with a financial emergency. That's why being prepared with at least some of our recommended ways to make money can offer you help when you needed.
However, if you're in a bigger hurry, Texas Car Title and Payday Loan Services, Inc., offers a payday loan process that can be completed in less than 30 minutes, and then you can have the money deposited in your bank on the same day or the following business day. Contact us now to find out more!
Note: The content provided in this article is only for informational purposes, and you should contact your financial advisor about your specific financial situation.