Can I Get A Title Loan Online in Texas?
Are you constantly searching "can I get a title loan online"? Well, you can stop! We're going to discuss the ins and outs of this matter right here, start with the definition of a title loan.
Get a Title Loan Online in Texas
What Is A Title Loan?
Title loans were created in the early 1990s. The idea behind them was to make a funding solution that anyone, regardless of their credit score, could fully access. The concept took off and has continued to boom ever since.
This type of financial aid uses the market value of your vehicle (car, van, or truck) to give you a lump sum of cash. There isn't a limit placed on the use of the money. However, they are nearly always saved for emergencies like paying off medical bills, unforeseen home repairs, or urgent travel. You can borrow up to $15,000 with title loans in Texas, as long as your car is worth enough to warrant this.
If you want detailed information on this matter, you can always phone your local Texas Car Title and Payday Loan Services, Inc. storefront.
Can I Get A Title Loan Online in Texas?
While you can start the acquisition online using a simple form, your vehicle will still need to be appraised in person. This is to check that it's worth as much as we believe. The process is incredibly fast. You can walk away with your money in a mere 30 minutes! But there are other benefits too. Take a look below.
The Benefits of An Online Title Loan in Texas
Benefit 1. Quick and Easy Application Process
Traditional banks love to take their time when issuing funding for anyone (even if you have a perfect credit score). The sheer number of checks makes the processing time a matter of weeks (sometimes months).
With online title loans, however, you can have your money in a matter of minutes. Emergencies don't wait so you can't wait either. Auto title loan lenders understand that.
Benefit 2. You Can Keep Your Vehicle
The majority of people believe that you aren't allowed to keep your vehicle while you are repaying the loan. Thankfully, this is false. You can continue to drive and use your car as you please while you're paying it back. Your vehicle is simply used as collateral.
Benefit 3. Fewer Credit Score Requirements
Title loan lenders like us work with any credit score. Good, bad, or non-existent. We believe that you shouldn't be penalized for your past money mistakes. So, auto loans can be given to anyone who is a full owner of a vehicle.
Benefit 4. Flexible Repayment Terms
The payback schemes that come with title loans tend to be far more flexible than your standard personal loan. They are designed to be short-term but in recent years have been made longer by providers. This is to ensure you have as much time to repay it as possible.
Benefit 5. Instant Cash
When you're in dire need, you don't have time to wait 6 weeks for a lump sum. Fortunately, you don't have to when obtaining a title loan. Instead, you'll be given up to $15,000 on the same day as you apply. You can't get better than that.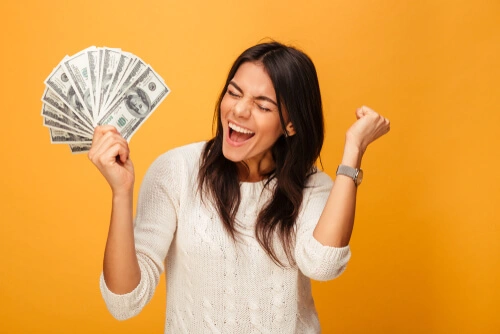 Can I Get A Title Loan Online in Texas? The Step-by-Step Process
With us, you can start the process from the comfort of your own home. However, you will need to submit documents in person so we can prove your identity. Just follow this step-by-step tutorial to figure out the process:
Go to TexasCarTitleandPaydayLoanServicesInc.com home page.
Use the simple online request form to send us your basic information.
Our sales representatives will work hard to ring you. A call should arrive within a matter of minutes.
They will discuss the process, answer your questions, and define the documents you need to submit.
Take your vehicle, lien-free title to your vehicle, driver's license (or another form of photo ID issued by the state), and proof of income to your local Texas Car Title and Payday Loan Services, Inc. so we can assess them.
One of the loan representatives will inspect your vehicle and evaluate your paperwork. The vehicle inspection will take roughly five minutes and is conducted to ensure the value.
If you qualify, you will receive your money on the same day as you apply!
Can I Get A Title Loan Online in Texas? The Bottom Line
You can finally stop searching for the ever-frustrating question of "can I get a title loan online in Texas?" and instead, focus on paying for your emergency and reducing stress. Take the pressure off you and onto us today.
When wondering, "Can I get a title loan online?", take our tips into consideration when considering the benefits. With a fast same day title loan, the money you need is just a one step away.
Note: The content provided in this article is only for informational purposes, and you should contact your financial advisor about your specific financial situation.